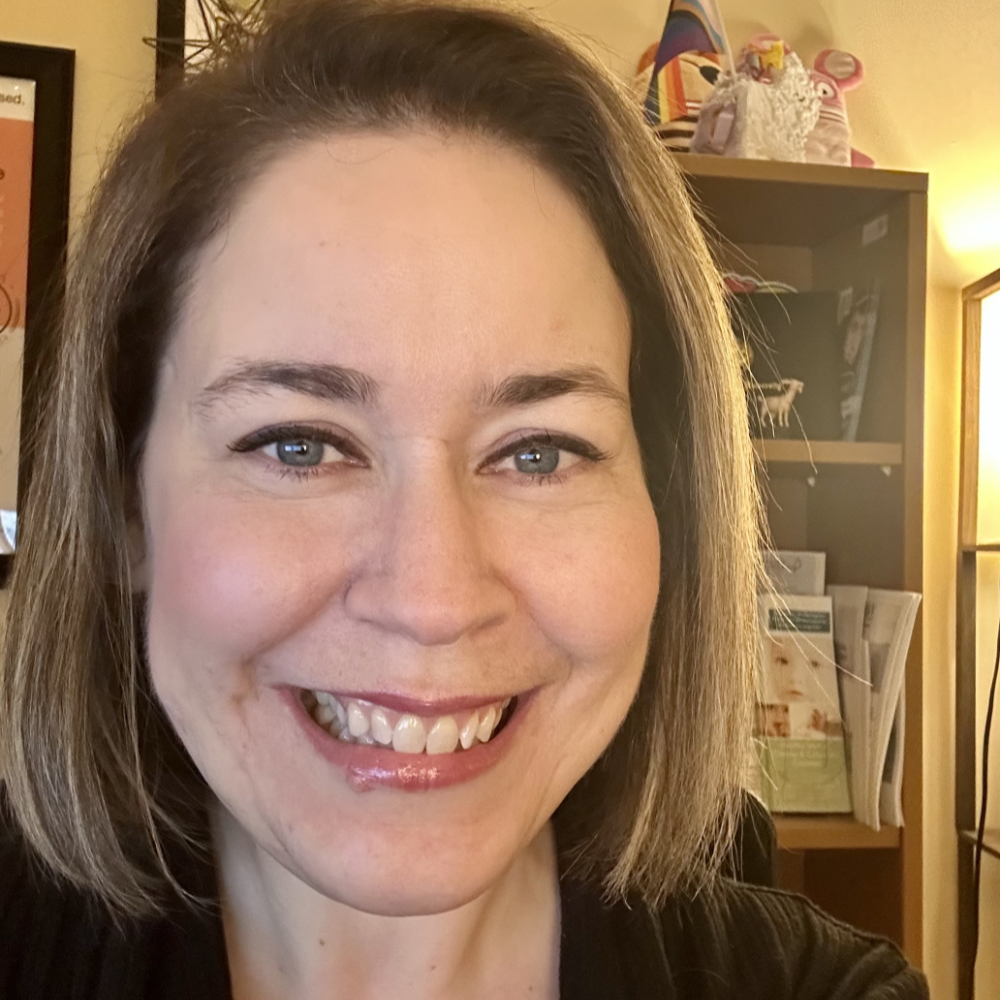 She/Her
I believe that everyone has the ability to lead their best life and my approach to therapy is a collaborative and strengths-based one. I graduated with my master's degree in social work in 2014 from the University of Kansas then went on to earn my clinical licensure. I also hold a graduate certificate from Portland State University in Infant/Toddler Mental Health. I am passionate about helping others and have several years of experience working with children, adolescents, families, and the perinatal population. My experiences include working in community mental health, short-term crisis stabilization, group practice, and the healthcare setting.
I enjoy working with diverse populations and providing a safe place for all. I am trauma-informed and come from a strengths-based approach, using a variety of modalities including Cognitive behavioral therapy (CBT), dialectical behavioral therapy (DBT), and solution-focused therapy. I am honored to work with individuals who trust me with their stories and enjoy walking alongside my clients as they go through the therapeutic process.
I was born and raised in the Pacific Northwest and after a brief stint in Kansas, moved back to Oregon in 2017. When I am not working, I enjoy spending time in nature with my partner, live music, video games, camping, and spending time with family and friends. I also have an amazing daughter and daughter-in-law. I am a huge animal lover and have a rescue French Bulldog named Poppy and grumpy rescue cat named Max!
Licensed in Oregon and Washington.
Teletherapy only.
(503) 836-3488
(503) 286-7909 (fax)
"Tell me, what is it you plan to do with your one wild and precious life?"

–Mary Oliver
Issues Treated
Trauma
Anxiety
Depression
Coping Skills
Domestic Violence
Perinatal Mood Disorders
Women's Issues
Family Issues
Grief and Loss
Relationship Issues
Behavioral Concerns
Parenting Issues
Stress Management
LGBTQ+
Anger management
Life transitions
Self-esteem issues
Adjustment Disorder
Teen Dating Violence
Empowerment
Treatment Approaches
Cognitive Behavioral Therapy (CBT)
Dialectical Behavioral Therapy (DBT)
Certified ADHD Professional (ADHD-CCSP)
Mindfulness Strategies
Solution-Focused Therapy
Psychoeducation
Strengths-Based
Problem Solving Interventions
Trauma-Informed
Motivational Interviewing