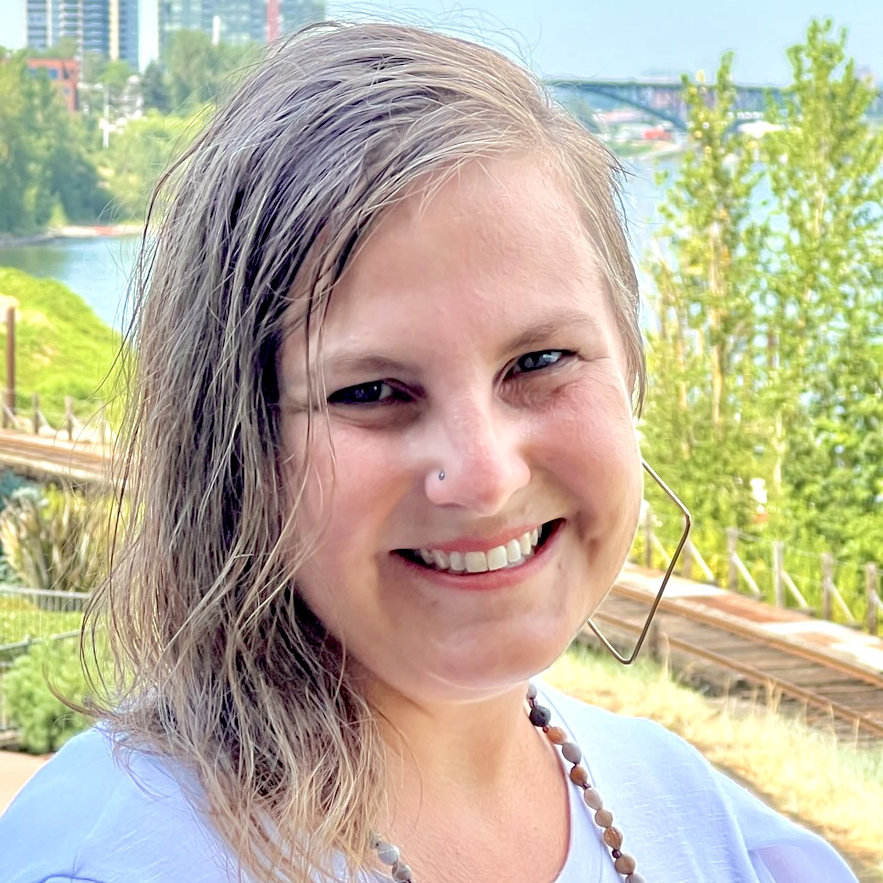 She/Her or They/Them
As a therapist, I begin with the understanding that you are the expert of your own life and you have inner knowledge and capacity for healing. My intention is to support your growth by offering a non-judgemental and supportive environment for you to be exactly where you are right now. I will hold space for you to be with your pain, tell the truth about what's wrong, explore limiting beliefs, find new insight, and make courageous shifts towards healing and deepening purpose. Through therapy, I hope you can begin to express your "full and free human-beingness."
My approach is relational and centered in your strengths and resilience. I tailor my approach to each individual. I specifically work with the mind-body connection and am trained to introduce mindfulness into sessions in a way that gently guides you to pay attention to the body's signals to deepen your understanding of your struggles. Just having a willingness to be curious in self-exploration is a good place to begin.
I am a member of the LGBTIQ community. I am kink/poly aware and sex positive. I actively examine my privilege and seek to align my practice to support the thriving of all individuals, especially those who are marginalized by the dominant culture in areas of race, gender expression, and disability.
I grew up in the Northwest and enjoy hanging out with my three children and goofy goldendoodle, growing medicinal herbs, dancing to live music, and finding quiet time for silent retreat.
I have 20+ years of experience in helping professions. Lifelong education is important to me. I hold a Masters in Divinity (2008), a Masters in Social Work (2009) and a PhD in philosophy and religious studies with a focus in women and gender studies (2017).
I am a CSWA working towards LCSW licensure in Oregon.
Licensed in Oregon.
Teletherapy and in-person. Accepting Aetna, Regence, PacificSource and Providence only.
(503) 664-0104 in the North Portland office.
(503) 286-7909 (fax)
Issues Treated
ADHD
Anxiety
Challenges of LGBTQ+ individuals
Codependency
Depression
Grief and Loss
Life transitions
Parenting
Relationship challenges or transitions
Spiritual seeking
Trauma (Religious Trauma in particular)
Sex and sexuality
Help with:
Accessing and naming feelings
Working with reactions, sensitivities, and limiting beliefs
Setting boundaries and clearly communicating needs
Learning self-love and self-support
Developing secure attachments in relationships
Exploring more freeing sexual expression and practice
Aligning more deeply with values
Processing Grief and loss
Making behavioral changes to support ADHD and Neuro-Divergence
Managing chronic health conditions & chronic pain
Healing from religious trauma
Exploring supportive spiritual practices
Treatment Techniques/Approaches:
Acceptance and Commitment Therapy (ACT)
Parts work and Internal Family Systems (IFS)
Solution focused Therapy
Trauma-Informed Therapy
Mindfulness and Somatic Therapy
(Trained in Hakomi Mindful and Somatic Psychotherapy Level 1)